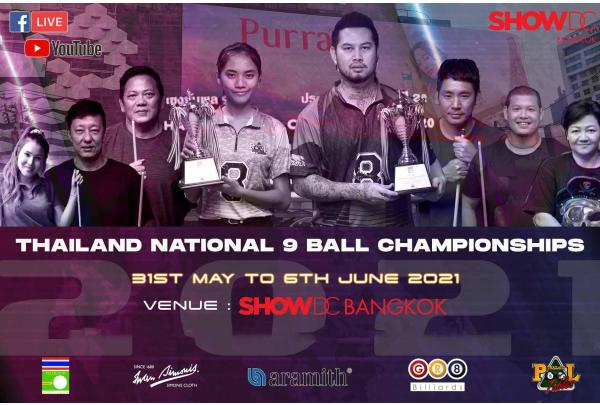 Good news pool fans! The Thailand National 9 Ball Championship has been officially announced, taking place a bit later compared to last year's due the pandemic situation affecting all professional sports, a new champion will be crowned.
Following last year's success, the winning formula remains unchanged except for some slight improvements. Sponsored by Thailand Pool Tables and sanctioned by the Billiards Sport Association of Thailand, the field will see most of last year participants return including the reigning male and female champions: Tanes and Phaa.
The Thailand National 9 Ball Championship 2021 will take place at Show DC Mall on Rama IX Bangkok between May 31st and June 6th aiming to be as successful if not more than the previous editions despite the current conditions and the impact of COVID-19 in the world of sports.
For more information about the event and registration, visit the BSAT - Billiard Sport Association of Thailand's website or send your request at [email protected] or call 063 218 6001.